Dreaming real career dreams for
Geelong Careers.
---
Geelong Careers was born in the imagination of a few passionate Geelong people who wanted to tell the true story of our wonderful region to its many career seekers, young students and aspirational industry leaders. At the Geelong Region Local learning and Employment Network we know how dynamic and fast growing Geelong really is. The data we collect shows us. Our passionate partners tell us, and young people ask us every day "Where is my future?" So every day we build new features into Geelong Careers: new jobs on our live job feed, new trending careers and good news industry hero stories to help inform real career dreams in our region.
There are 21st century dynamic new career opportunities in Geelong growing faster than we can keep up with, and more new training and pathways into skills shortage industries than ever before.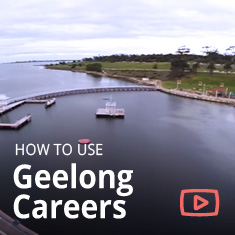 The Geelong Careers app links to eight trending regional industries: